Instagram are removing likes: What does it mean for your business?
//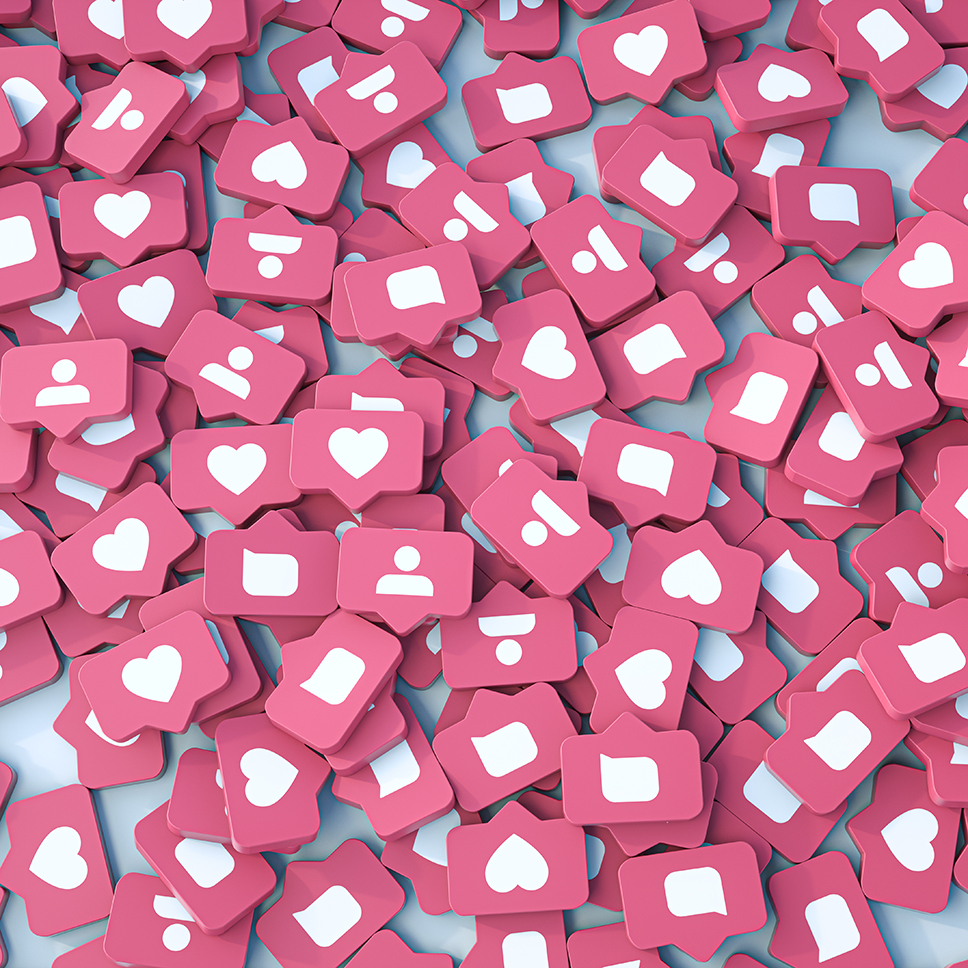 You may have heard already; Instagram is removing like counts from its platform.
The Facebook-owned photo-sharing app announced back in July that it would be testing removing the number likes from users' posts, with tests initially running in Australia, New Zealand, Ireland, Italy, Brazil and Japan. (iNews)
Last week it was announced that users in the UK were experiencing likes disappearing and there's no doubt that it will hit most users' feeds soon enough.
But what does it really mean for your business and for marketers?
How Instagram's removal of like count will look (Credit: Techcrunch.com)
Positive impact on mental health
One of the main reasons for Instagram removing the number of likes is because of the impact on people's mental health. Too many people get caught up on the number of likes they get and it's not healthy.
A study by the Royal Society for Public Health (RSPH) and Young Health Movement (YHM) singled out Instagram as the platform most likely to have a negative effect on young people's health and wellbeing.
The platform has come under fire and they've decided to act.
While this is more likely to have a positive impact on a user's mental health, as a digital marketer, it can also have a positive impact on your own mental health (or that of your team).
It will allow you to not get bogged down by the number of likes you get and instead spend time engaging with your community.
It will also mean that you will have less urges to open your app to check the like count; meaning more time to look after yourself.
The end of vanity metrics?
As marketers, we talk a lot about 'vanity metrics.' By that, we mean metrics that don't really matter all that much.
A classic example of a vanity metrics is the number of followers you have. Sure, it has its benefits, but ultimately does having more followers positively impact your bottom line? It's different for every business but the answer is probably no.
Instagram removing like counts from their platform means that marketers who get bogged down in likes will have to concentrate on more worthwhile metrics.
Metrics such as traffic to your website or sales generated by traffic from social media, are far more beneficial metrics to your bottom line than likes and it can only be beneficial for your business.
Our top Instagram metrics to consider are:
Website traffic: you should check the amount of traffic coming to your website from Instagram
Engagement per follower: this lets you monitor just how interested your audience is.
Follower growth rate: followers are a bit of a vanity metric, but your follower growth rate can give an indication of how well your campaigns are landing
It's worth noting that a user can still see the number of likes on their own posts by clicking on the likes, but with it taking more steps to access this information – and no other user being able to see your data – we think its impact will wane. 
A focus on your community
One of the best parts about social media, in our opinion, is the ability to engage with potential and existing customers.
The removal of likes should make brands focus on engaging their audience and generating a conversation with them. Other users won't be able to see your like count, but they will be able to see how many comments you receive.
What looks better than tonnes of members of your community engaging with your content?
Creating a community and engaging with your audience also allows you to get a real feel for what they want, and which content resonates with them.
So, focus on your community and engaging with your customers, it will be a lot more beneficial to you than a few likes.
A huge impact on influencer marketing
If you're brand is currently running influencer marketing campaigns – or is thinking about it – you may want to consider how Instagram removing likes impacts your influencer marketing campaigns.
While there are some sophisticated influencer marketing tools and databases available, a lot of influencer marketing in 2019 remains DIY.
It can be a manual process to identify influencers, assess their effectiveness and make contact.
At present, a lot of marketers will assess whether an influencer can be effective by judging the engagement on their posts; i.e. the likes and comments.
So, with like counts removed, it will be more difficult for marketers to assess whether their brand should work with a profile.
Sure, a brand could request that information from an influencer, but it is easy for that information to be altered.
As a result, the waters of influencer marketing are becoming even murkier and brands should be careful when considering influencer marketing campaigns.