Top six traits of effective client management
//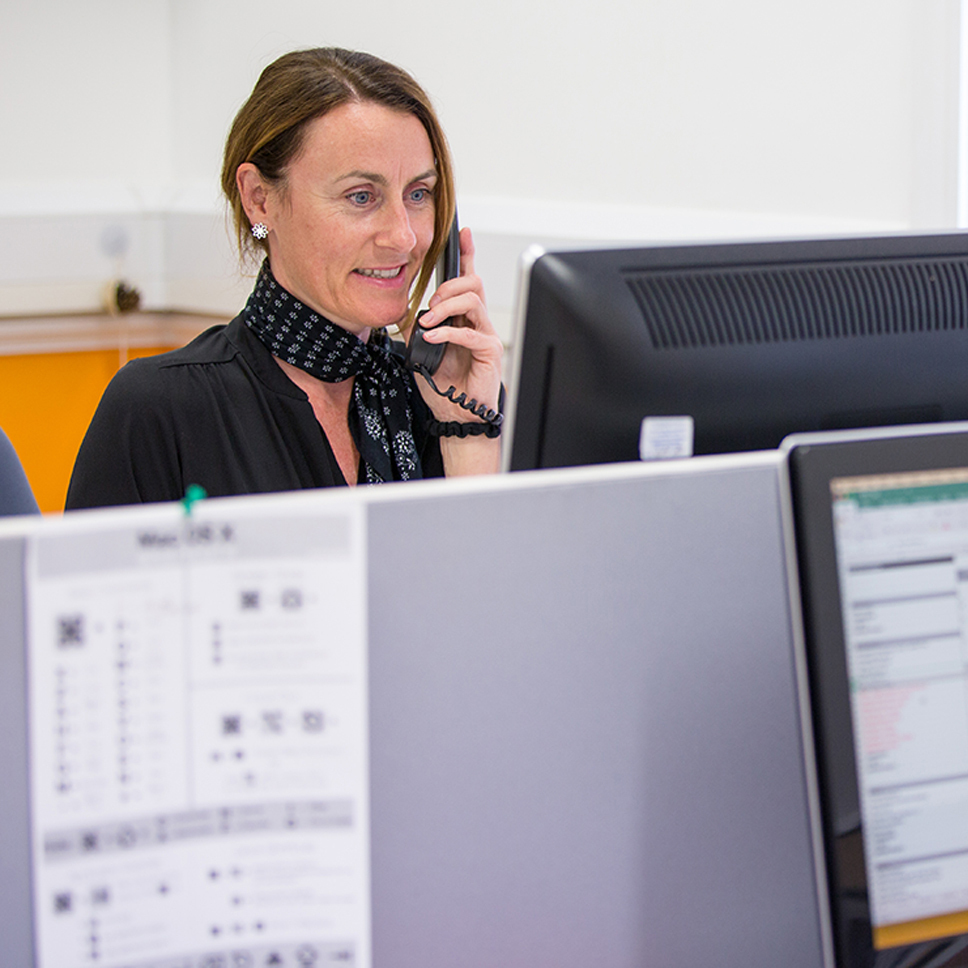 Planning ahead, setting goals and writing lists are all tasks that are engrained within account handlers. I don't know about you but having a well laid out plan is something that always helps make everything much more manageable – and that goes beyond setting those enthusiastic resolutions at the beginning of the year. Here, we're focusing on organising and coordinating tasks efficiently on a daily and weekly and even monthly basis.
What is an Account Manager?
Within an agency, an Account Manager (or Account Handler) is the bridge between client and agency. They're responsible for the smooth running of the client account – creating and maintaining meaningful relationships with clients, supporting with overall strategy and meeting specific goals, whilst delivering projects on time and budget.
Account Managers serve as the day-to-day point of contact for clients, to address queries, concerns and requests as quickly and efficiently as possible. Working closely with creative, development and strategic teams to execute various campaigns, the Account Manager is the voice of the client, looking to successfully answer briefs and filter communication along the process.
Here are our top six traits to keep in mind for successful account management:
1. Communication
Be an effective communicator
As the key client contact, it's imperative to act as a valuable connection between client and agency – good communication is a two-way exchange. The skill is to listen closely, to obtain and understand the right information and then translate those details effectively to the relevant people in the agency. Good communication and good working knowledge of the task go hand-in-hand, to ensure client expectations can be met.
2. Organisation
Always be well-organised
Being organised is one of the bigger aspects of account management. At a basic level, you should know where all your stuff is (physically and figuratively), so your clients can know where their stuff is! Good account management is made up of many different facets, such as:
Physical organisation – administration, productivity, effectiveness, co-ordination
Planning organisation – project management, forecasting, scheduling, analysing, decision-making, time management, goal-setting
Teamwork organisation – collaboration, delegation, leadership, accountability
A good combination of these skills is crucial for creating structure and can boost overall quality and productivity.
3. Client understanding
Know your client
The more you know about your client, the more you can tailor services, solutions and communication styles to suit them. Brand culture, personality, objectives, pain points, industry positioning etc. are all important characteristics in the journey to understanding who your clients truly are, and the best ways you can serve them.
4. Proactive
Don't wait to take action
Proactive account management can get you ahead of the game; planning and preparing for every possible outcome. Working proactively means you're constantly searching for information, challenges, threats and opportunities your clients could face and keeping up to speed with the industry as a whole. Rather than simply dealing with situations when they arise, by working proactively you can provide value to your clients – raising potential opportunities early on and developing long-term plans.
5. Reliability
Earn the trust of your clients
As with most interactions in life, dependability, trustworthiness and consistency go a long way! Be transparent with your clients and make sure that, if you say you will do something, you do it. Following through with promises and creating realistic expectations can show your clients they can depend on you and can help to build positive client experiences.
6. Strategic
Define and deliver
Working strategically means you can see the bigger business picture – you are focusing on building long-term, mutually beneficial partnerships with your clients. So, working continuously to find opportunities to drive value – this could be identifying key issues, providing creative solutions or suggesting new opportunities that align with your client's long-term business goals.
These are just some of the traits that are especially valuable. Not only can they help Account Managers successfully manage their day-to-day, but when combined, they can enable you to become a valuable client partner.