Factor 3 collaborates with local artist 'Dice Sixtyseven'
//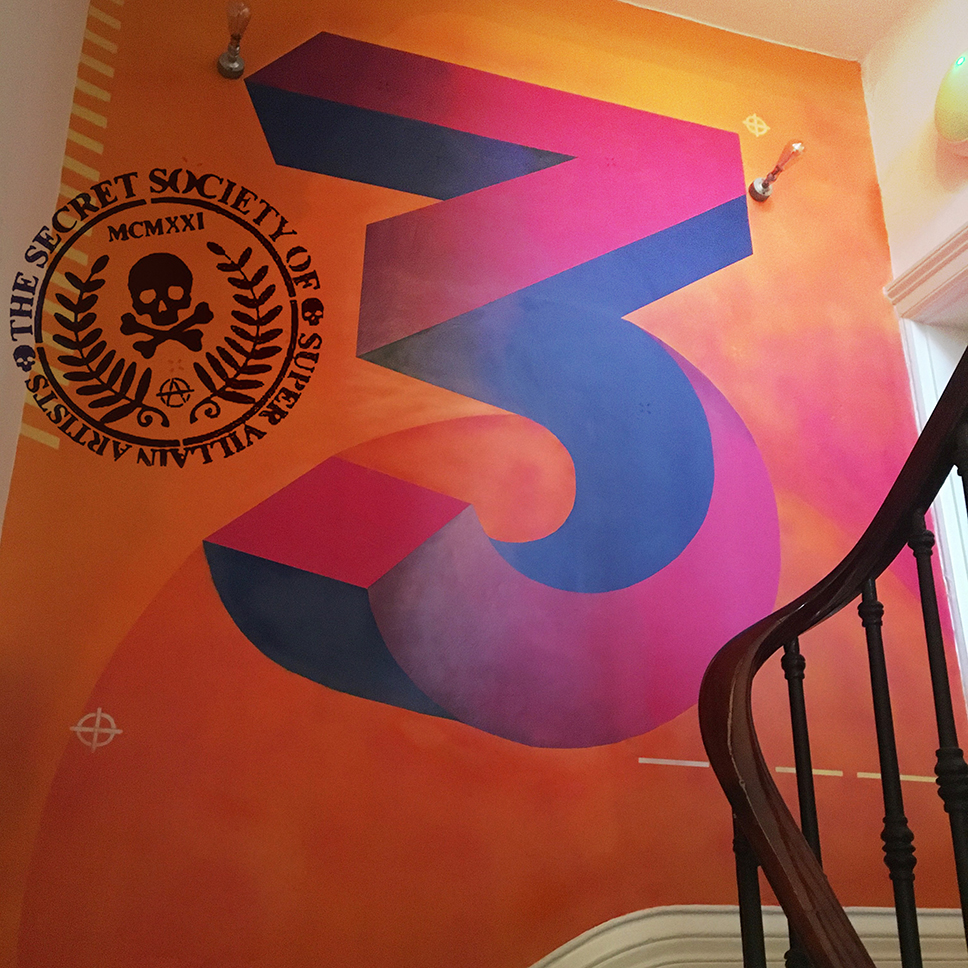 Cheltenham has recently held its own Design Festival and it has highlighted more than ever how lucky we are to be surrounded by so many creative, talented, truly inspirational people.
In light of this, we want to be surrounded by more of it, so we have taken the decision to make a more concerted effort to support local talent where we can.
As avid followers of Cheltenham Paint Festival, we couldn't resist collaborating with its Director Andy 'Dice' Davies AKA Dice Sixtyseven on a 'little' commission.
In collaboration with our very own Liz Wheatley, Dice has adorned our staircase with a perspective bending, M.C. Escher inspired Graffiti depiction of our 3 icon.
We're excited to continue working on making our office an even more creative space, that inspires even more creative work!
If you're at all interested on following how this might evolve, check out our Instagram page for little sneak peeks.