3 benefits of out of home advertising
//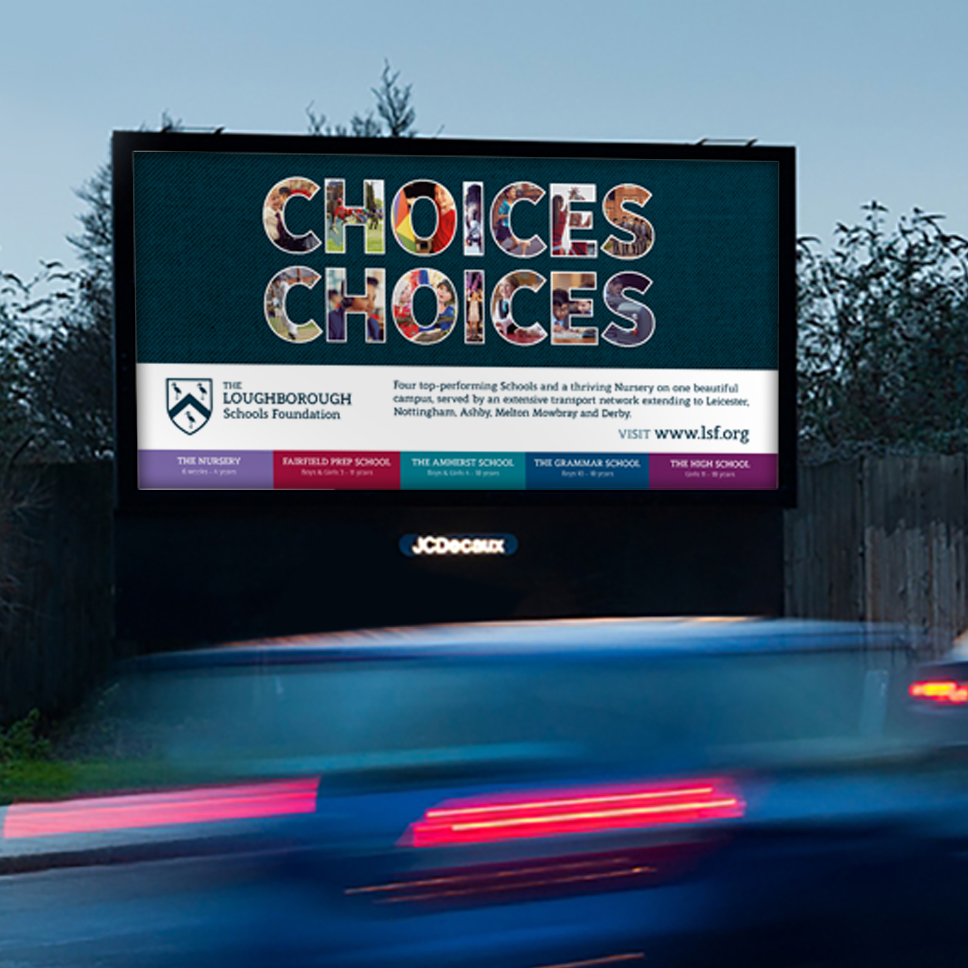 Out of Home (OOH) Advertising or Outdoor Advertising as it is commonly known isn't a new form of advertising. It's been around since Egyptian times and is one form of advertising that has truly stood the test of time.
This blog post looks at the top three benefits of OOH advertising:
Impact/Presence
OOH advertising, with its large format sizes, is hugely visible and has the potential to create a strong impact, with the added advantage that the consumer can't block it, change channel, switch it off or turn-over the page.
OOH advertising spaces tend to be in public 'high-traffic' areas e.g. train and bus stations, roadsides, supermarkets etc. So you can engage with your audience while they are on their daily commute or out enjoying a spot of retail therapy.
The other advantage of OOH locations is that you know you're reaching people within very specific geographic areas with little or no wastage. Add to that, the impact created by utilising a consecutive run of panels or picking a panel specifically because of its location e.g. opposite your competitor, can give your brand incredibly strong exposure to the right target audience.
Creative / Interactive
Aligned to impact, a larger space for communicating your message, allows for more creative executions – not to be confused with 'busy' executions. Often the most effective OOH creative is simple but conveys the advertiser's brand and message in the most effective way.
The introduction of digital technologies such as RFID and GeoFencing are breathing new life into OOH creative, giving advertisers the opportunity to create more targeted and interesting, interactive campaigns.
The examples below, show how OOH advertising can push the creative boundaries and create a wow factor.
British Airways #Lookup Campaign

GMC Interactive Facial Recognition Digital Billboard Campaign

Center Parcs Amsterdam: Rain sensitive poster ad

Non-intrusive
Unlike many other forms of advertising, OOH is not disruptive. It doesn't intrude on the consumer when they are in the middle of doing something else like television, radio and online advertising tends to do. The upside to this is that consumers don't try to avoid OOH advertising, they may not always notice it, but when they do, they are less likely to be distracted.
While it's not possible to accurately measure how many people have seen a specific OOH execution, research from Neilsen and OAAA found that 46% of adults surveyed had conducted online research after seeing an OOH ad.
OOH advertising can be a very effective advertising medium, whether used on its own or as part of a larger integrated campaign. If you're interested in using OOH and want some help planning your campaign, get in touch today.